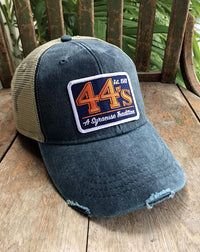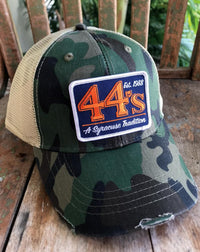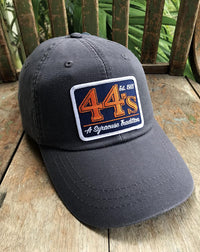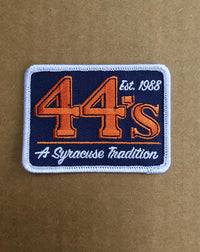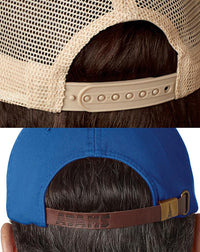 44s Patch Hat
A Syracuse tradition on Marshall Street for two decades,
44's
 Tavern was named to Sports Illustrated magazine's five must-visit sports bars back during its heyday in 1997. Students of the time referred to is as "Fours". But why was it called "44's"? Well, the number has huge significance in S.U. football lore, with Orangemen greats Jim Brown, Ernie Davis, and Floyd Little—among many to wear the fabled number on their jersey. The city even changed its phone prefix to 443 and ZIP code to 13244. In 2005, the university retired the number and the jersey now proudly hangs in the Carrier Dome. It's final years it operated at Konrad's, the last name of the last S.U. football player to wear the fabled jersey.
Exchanges
We want you to be totally happy with your selection! If you need to exchange for a different size, please call us at 305-290-2323, option 3, or just reach out through the MESSAGE US button below! We will arrange to ship out a different size providing you return the original(s) to us at: Long Lost Tees, P.O. Box 1834 Key West, FL 33041.
***Please notify us of a size exchange within 30 days of purchase! Thanks.