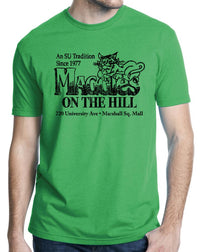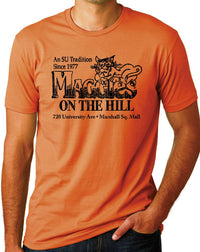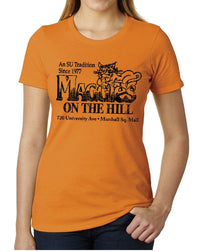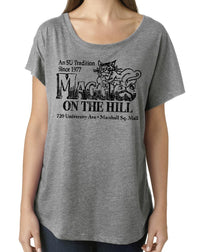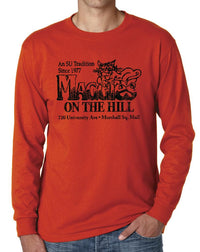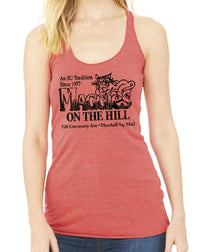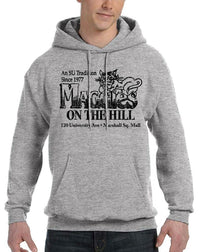 Maggie's
Maggie's Tavern (whose front door was on University Avenue but had a Marshall Street address...huh?) was a hugely popular student hangout in the 80s and 90s. Often referred to by local officials as a "bad news bar" (and therefore making it even MORE of a student favorite), Maggie's was raid- ed multiple times (with one championship-level night netting the cops more than 100 citations for underage drinking and fake IDs). Sure, it was one of S.U.'s classic beer-soaked dives where countless students (including lots of Greeks) spent more than a little of their parents' money on 25¢ beers. From 1977 to 2009, Maggie's outlasted many competitors until finally throwing in the towel thanks to the unamused liquor authority.

Exchanges
We want you to be totally happy with your selection! If you need to exchange for a different size, please call us at 305-290-2323, option 3, or just reach out through the MESSAGE US button below! We will arrange to ship out a different size providing you return the original(s) to us at: Long Lost Tees, P.O. Box 1834 Key West, FL 33041.
***Please notify us of a size exchange within 30 days of purchase! Thanks.