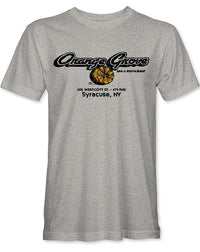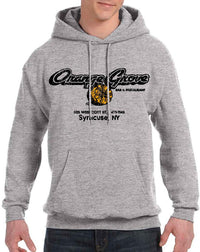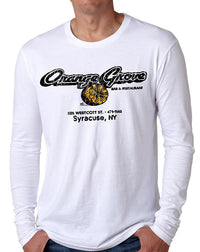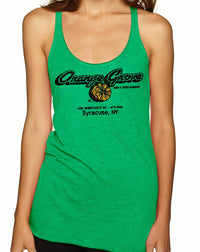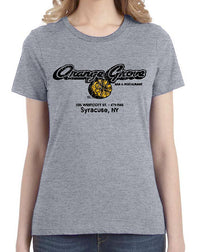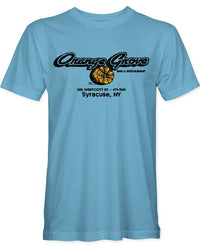 Orange Grove
If you were around SU in the mid to late 80s (even into the early 90s) you were probably present on game days yelling at the big screen TVs and knocking back giant, cold pitchers of Schlitz on tap and loving every minute of it! One of Cuse's favorite, local joints (it's been lots of things over the years, with the space also housing Lucy's, Buggsy's and others), Orange Grove was THE "Cheers" of the Marshall Street neighborhood back in the day.
Exchanges
We want you to be totally happy with your selection! If you need to exchange for a different size, please call us at 305-290-2323, option 3, or just reach out through the MESSAGE US button below! We will arrange to ship out a different size providing you return the original(s) to us at: Long Lost Tees, P.O. Box 1834 Key West, FL 33041.
***Please notify us of a size exchange within 30 days of purchase! Thanks.