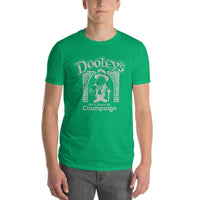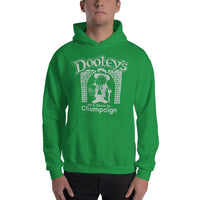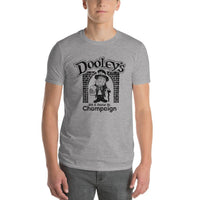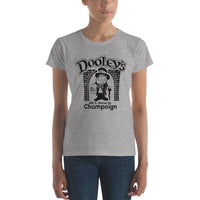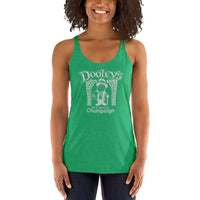 Dooley's Champaign
Here's one for the truly old school Illini alums out there...Dooley's. From the mid-70s until the early 80s, you could see live music and drink cheap Falstaff at this popular Campustown bar at Daniel St. (in fact, observant readers will notice this is the same address as C.O. Daniel's, which took over the space after Dooley's). More of a contemporary of Stan's Gridiron and the T-Bird, Dooley's was still a pretty raucous place to watch the game (think large, actual "tube" TVs mounted on the wall behind the bar) and blow off steam after (or often, between) classes. The interior was described by one alum as "similar to that bar in Animal House". Meaning, it must have been a VERY good spot back in the day.
Exchanges
We want you to be totally happy with your selection! If you need to exchange for a different size, please call us at 305-290-2323, option 3, or just reach out through the MESSAGE US button below! We will arrange to ship out a different size providing you return the original(s) to us at: Long Lost Tees, P.O. Box 1834 Key West, FL 33041.
***Please notify us of a size exchange within 30 days of purchase! Thanks.