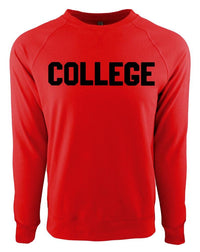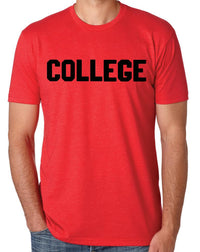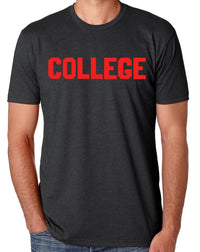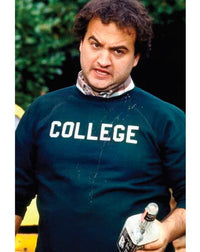 Red & Black College Gameday Jersey
Yep...we're celebrating the Original Party ANIMAL here, from that famous frat HOUSE (in that equally-famous movie). In the INfamous Red & Black...or...Black & Red (as you like). Those who KNOW, will "get it". And you don't need to smash that guy's guitar on the staircase or down an entire 5th of Black Jack or wind up on Double Secret Probation to represent in your school colors!

Check it out! Our vintage-retro raglan jersey (what's raglan? that's the super old-school stitching you see at a diagonal where the sleeves attach). The BEST part is, really, this jersey is truly unisex...so the Blutos out there can also buy it for their ladies and it will look just as good. And just in case you're not digging the long-sleeve vibe, we're printing these in our small underdog shop on super-soft heather blend tees in red or black. You pick! And remember (last inside reference: "Knowledge is Good").
Exchanges
We want you to be totally happy with your selection! If you need to exchange for a different size, please call us at 305-290-2323, option 3, or just reach out through the MESSAGE US button below! We will arrange to ship out a different size providing you return the original(s) to us at: Long Lost Tees, P.O. Box 1834 Key West, FL 33041.
***Please notify us of a size exchange within 30 days of purchase! Thanks.