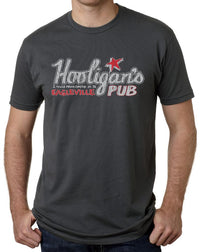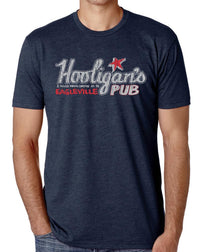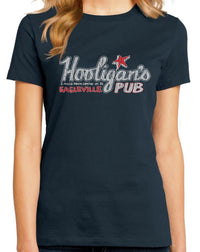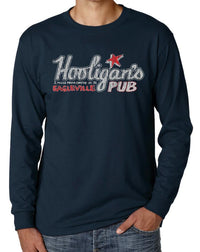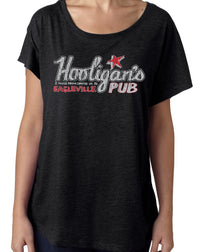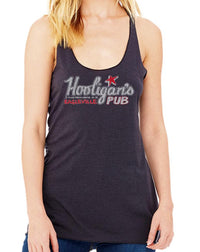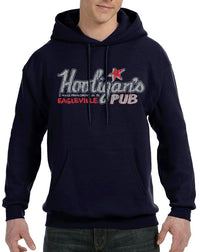 Hooligan's
On Route 32 in Eagleville, a couple miles from campus, once stood one of UConn's best 80s dive bars, Hooligan's. We're gonna let one 80s alum (who shall remain nameless) describe the experience:  "I graduated in 87 and on the last day of finals we arrived at Hooligan's already well lubricated. My buddy & I saw the chalkboard saying '$0.99 really disgusting tequila' and said 'why not?' We downed the shots, looked at each other, then calmly walked outside and gave it back." There was also a huge and very and lively dart scene there, with teams and tournaments going on all the time.
Exchanges
We want you to be totally happy with your selection! If you need to exchange for a different size, please call us at 305-290-2323, option 3, or just reach out through the MESSAGE US button below! We will arrange to ship out a different size providing you return the original(s) to us at: Long Lost Tees, P.O. Box 1834 Key West, FL 33041.
***Please notify us of a size exchange within 30 days of purchase! Thanks.