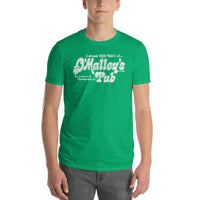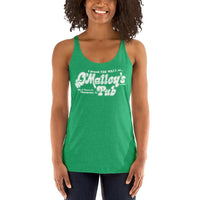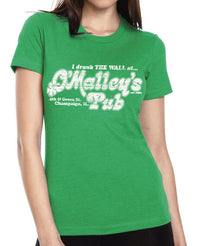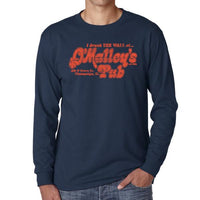 O'malley's Champaign
Here's an iconic 80s/90s UI spot at the corner of Green and 4th Streets for you UIUC alums: O'Malley's. Aside from being one of THE most popular student bars of its era (and having the best foosball tables), O'Malley's had the all the boxes checked as far as classic cocktails of the time: Long Island Ice Teas, Kamikaze's, Margaritas (among others). And by paying $13.50 and plowing your way through all 7 drinks in one night, you earned a free "I Drank the Wall" t-shirt. The issue was, you would never remember actually WINNING the shirt. This being a college bar, there was (of course) 25¢ Beer Night too. But the ONE thing anyone who hung out at O'Malley's would remember (sort of) was the midnight tradition of singing "American Pie". It was considered bad form to leave before the drunken singalong took place. Ah, the college daze!
Exchanges
We want you to be totally happy with your selection! If you need to exchange for a different size, please call us at 305-290-2323, option 3, or just reach out through the MESSAGE US button below! We will arrange to ship out a different size providing you return the original(s) to us at: Long Lost Tees, P.O. Box 1834 Key West, FL 33041.
***Please notify us of a size exchange within 30 days of purchase! Thanks.