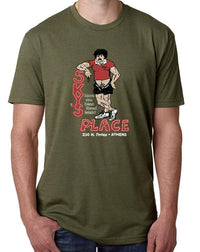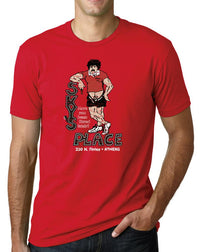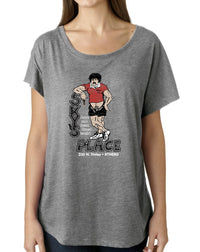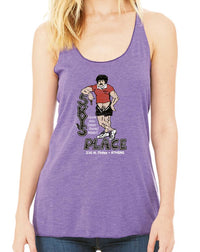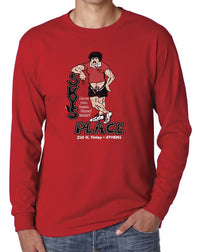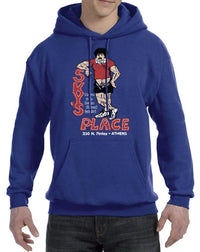 Sky's Place
Craig "Sky" Hertwig was literally, and figuratively, a giant of a man. As his nickname suggests, Sky referred to his 6'-8" height. The word also goes right along with Sky's outsized personality. The former Georgia All-American offensive lineman was drafted in 1975 by the Detroit Lions. After his playing career, he returned to Athens to go on a legendary run of opening and operating bars in town. The first was the the Fifth Quarter, on West Broad Street. He later owned Uncle Billy's and Sky's Place before opening the Nowhere Bar in 1994.
There is still a GIANT hole in Athens after Sky's passing in 2012.
Exchanges
We want you to be totally happy with your selection! If you need to exchange for a different size, please call us at 305-290-2323, option 3, or just reach out through the MESSAGE US button below! We will arrange to ship out a different size providing you return the original(s) to us at: Long Lost Tees, P.O. Box 1834 Key West, FL 33041.
***Please notify us of a size exchange within 30 days of purchase! Thanks.