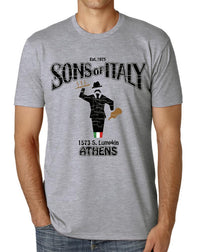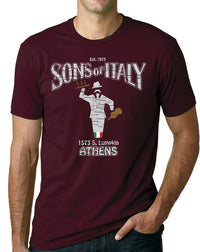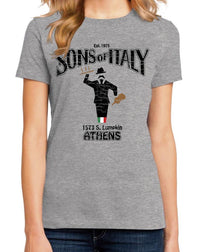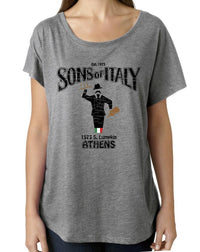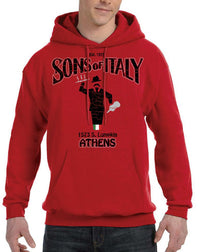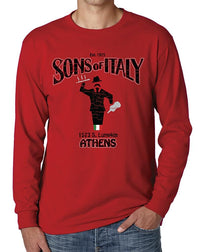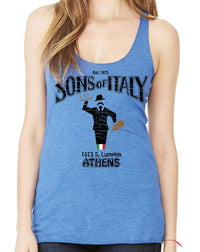 Sons Of Italy
Down on Lumpkin Street back in the day, there was an epic pizza joint called Sons of Italy. (Try and follow along, this is a bedtime story). And out on its sun-drenched deck, with its beer-swilling patrons, nobody really noticed they were right next door to ANOTHER almost-as-epic pizza and beer joint (although sandwiches were their main draw). The waiters at Sons were known as "trons"...don't ask why because we DON'T know! Ah, to be back in 1985 in Athens!
Exchanges
We want you to be totally happy with your selection! If you need to exchange for a different size, please call us at 305-290-2323, option 3, or just reach out through the MESSAGE US button below! We will arrange to ship out a different size providing you return the original(s) to us at: Long Lost Tees, P.O. Box 1834 Key West, FL 33041.
***Please notify us of a size exchange within 30 days of purchase! Thanks.