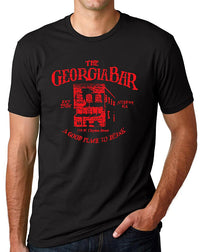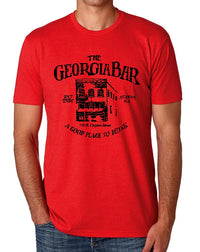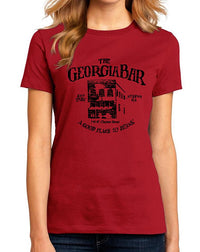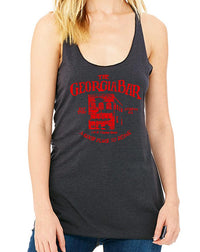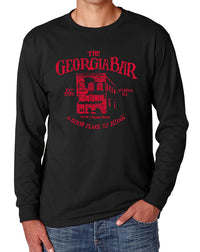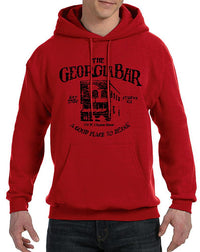 The Georgia Bar
My Dawgs! See if you can guess, without looking at the title of this page or the awesome tees below, what legendary U.G.A. dive inspired the following quotes:
"A Good Place to Drink Since 1986" and "Best Barstools in Town"
You know the answer...
The Georgia Bar
! On any given night on Clayton Street, you could run into lots of local Athens characters there. Like local radical Ed Tant who claimed the "Current generation sucks" all the time, or members of Madagascar (a local fave band). Under the gaze of one of the ugliest velvet Elvis' around, it was a rowdy spot with hippies, townies and everyone in between. It closed in 2017 to much dismay, anger, horror and sadness.
Exchanges
We want you to be totally happy with your selection! If you need to exchange for a different size, please call us at 305-290-2323, option 3, or just reach out through the MESSAGE US button below! We will arrange to ship out a different size providing you return the original(s) to us at: Long Lost Tees, P.O. Box 1834 Key West, FL 33041.
***Please notify us of a size exchange within 30 days of purchase! Thanks.