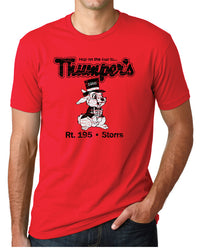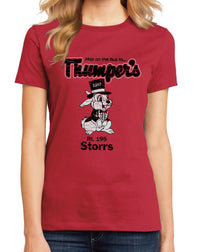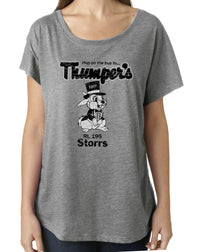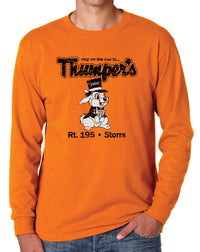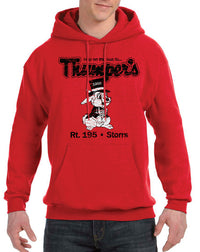 Thumper's
Thumper's, on Rt 195 not far from campus, was another 80s stalwart joint beloved by students. The place was infamous for a few reasons. First and foremost (to those who can remember) was Nickel Night, which consisted of watered-down bathtub hooch you wouldn't serve to your worst enemy. Headache, and hangover-inducing, but it was the 80s, you were not making great decisions as a Sophomore at UConn and it was CHEAP! Another notable feature at Thumper's was its infamous bus.  It was a re-purposed school bus, usually filled with fumes and barely rattling along, but it ferried many a boozed-up student to and from campus and probably saved many lives (and prevented countless DUIs) in the process.
Exchanges
We want you to be totally happy with your selection! If you need to exchange for a different size, please call us at 305-290-2323, option 3, or just reach out through the MESSAGE US button below! We will arrange to ship out a different size providing you return the original(s) to us at: Long Lost Tees, P.O. Box 1834 Key West, FL 33041.
***Please notify us of a size exchange within 30 days of purchase! Thanks.