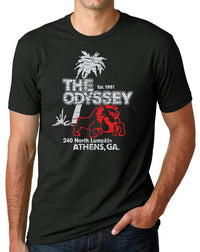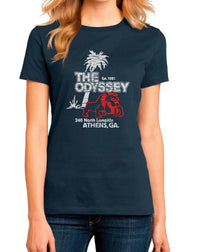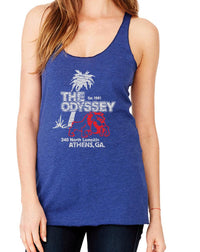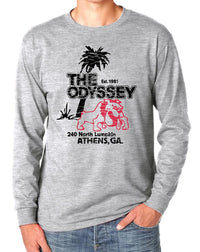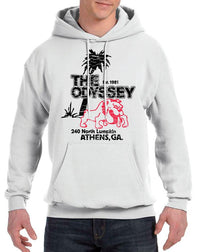 The Odyssey
In the fall of 1981 in Athens, who could resist $1.75 pitchers of P.B.R. or brouhahas? Patrons of the newly-opened Odyssey on Lumpkin Street couldn't, and that was just one of many reasons the long-running Athens hangout was so popular. The place was huge (one of the largest bars in Athens back then) and an awesome collection of beer and liquor posters covered the walls (there was no pretending you might actually be in a respectable establishment). The place also had awesome video game room; this was the early 80s, remember? And a stage was added eventually in the old karate school on Washington St (which connected to the Odyssey from the back) to keep pace with the nascent live music scene that would eventually put Athens on the map.
Exchanges
We want you to be totally happy with your selection! If you need to exchange for a different size, please call us at 305-290-2323, option 3, or just reach out through the MESSAGE US button below! We will arrange to ship out a different size providing you return the original(s) to us at: Long Lost Tees, P.O. Box 1834 Key West, FL 33041.
***Please notify us of a size exchange within 30 days of purchase! Thanks.