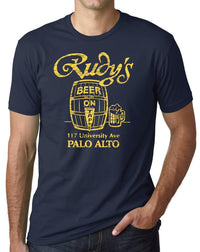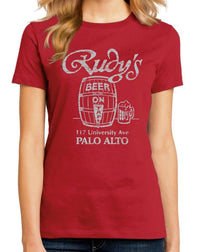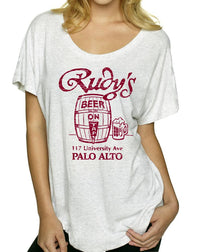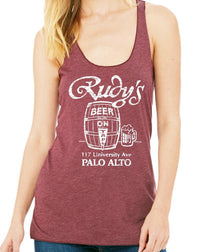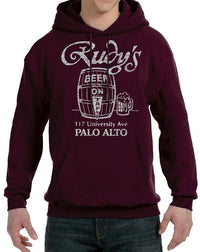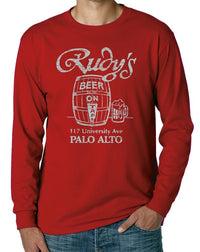 Rudy's
Rudy's opened in 1982 on University Avenue and quickly became one of Stanford's more popular hangouts. The interior decor was designed to mimic an Indian pub in a Rudyard Kipling novel,  which WAS pretty "novel" at the time in P.A. Located very close to campus. Watching a preppie play darts with a Hell's Angel is a truly remarkable experience, and it could be witnessed at Rudy's on a regular occasion, as the clientele was "diverse" to say the least. It was P.A.'s favorite dive for years!
Exchanges
We want you to be totally happy with your selection! If you need to exchange for a different size, please call us at 305-290-2323, option 3, or just reach out through the MESSAGE US button below! We will arrange to ship out a different size providing you return the original(s) to us at: Long Lost Tees, P.O. Box 1834 Key West, FL 33041.
***Please notify us of a size exchange within 30 days of purchase! Thanks.