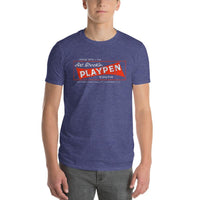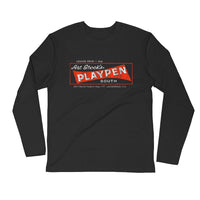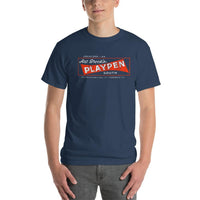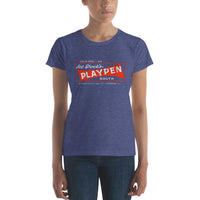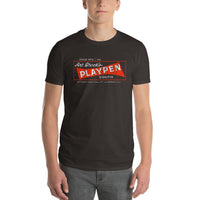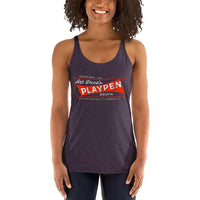 Art Stocks
Art Stock's Playpen
was a great hole- in-the-wall that hosted "Heavy Metal Mondays" and free drinks every week- night from 8p-10p. Hot metal chicks cruised around in spiked hair and makeup. Johnny Depp played in a band called "The Kids" on the small stage and members of the then up-and-coming metal band Metallica would stop in to hear the local talent. Hell, even Evel Knievel hung out there and would pull out his .38 and shoot up the ceiling on a regular basis. Art Stock himself was a lifelong entrepreneur and night club owner. He also raised thoroughbreds at his farm in Ocala. But for thousands of grateful patrons on N. Federal Hwy during a certain time in Ft. Lauder dale, The Playpen South was Art's greatest accomplishment.
Exchanges
We want you to be totally happy with your selection! If you need to exchange for a different size, please call us at 305-290-2323, option 3, or just reach out through the MESSAGE US button below! We will arrange to ship out a different size providing you return the original(s) to us at: Long Lost Tees, P.O. Box 1834 Key West, FL 33041.
***Please notify us of a size exchange within 30 days of purchase! Thanks.