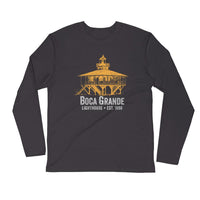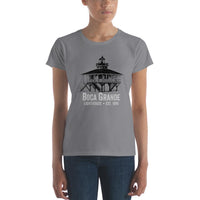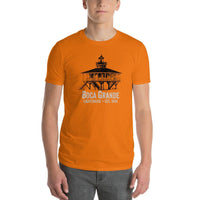 Boca Grande Lighthouse
When it comes to iconic things that immediately transport people to Boca Grande (when they are away from the little island jewel), it's hard to beat the historic Boca Grande Lighthouse at the southern tip of the island. Built in 1890, it was the beacon that lit up the nighttime landscape for mariners entering Charlotte Harbor via the Boca Grande pass (guided safely into port by one of the island-born Johnson harbor pilots). Today it's part of the state park grounds and a museum and awesome place to fish off the beach (or just lay around on the beach!). 
Exchanges
We want you to be totally happy with your selection! If you need to exchange for a different size, please call us at 305-290-2323, option 3, or just reach out through the MESSAGE US button below! We will arrange to ship out a different size providing you return the original(s) to us at: Long Lost Tees, P.O. Box 1834 Key West, FL 33041.
***Please notify us of a size exchange within 30 days of purchase! Thanks.