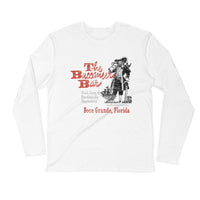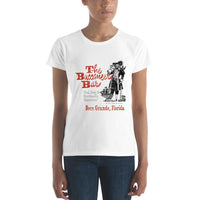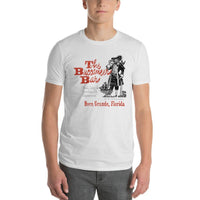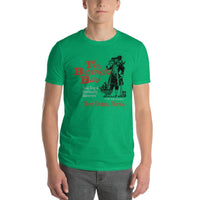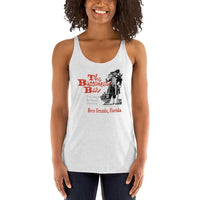 Buccaneer Bar
The original idea, and name, for what became in 1949 The Pink Elephant, was The Buccaneer Bar. Delmar Fugate decided the island needed a new bar named in honor of the privateers who once sailed Charlotte Harbor and the Gulf. Fate would intervene, and "the Pink" won the coin toss, but we felt at the very least we should pay homage to what WOULD HAVE BEEN down on the Bayou!
Exchanges
We want you to be totally happy with your selection! If you need to exchange for a different size, please call us at 305-290-2323, option 3, or just reach out through the MESSAGE US button below! We will arrange to ship out a different size providing you return the original(s) to us at: Long Lost Tees, P.O. Box 1834 Key West, FL 33041.
***Please notify us of a size exchange within 30 days of purchase! Thanks.