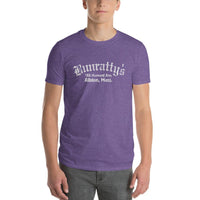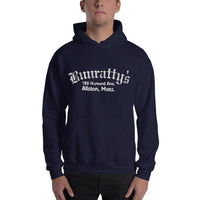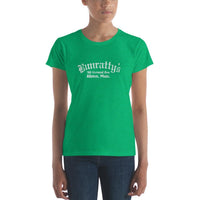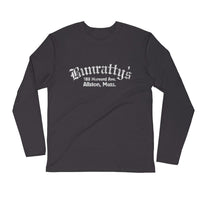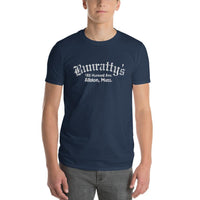 Bunratty's
Dennis Mullins opened Bunratty's in the heavily Irish Allston/Brighton neighborhood in 1969 and a legend was born. In it's heyday, the venue several bands a night, 365 days a year. Mickey O'Halloran was the booking manager and largely credited with catapulting Bunratty's into top-tier showcase for emerging and nationally-known bands. Faces in the crowd included Bono, Slash, Jethro Tull, Motorhead, Peter Wolf and countless other luminaries who came to party and indulge in the craziness that ensued on a nightly basis. There are simply TOO MANY stories to tell from the old days on Harvard Street in Allston to fit here!

Exchanges
We want you to be totally happy with your selection! If you need to exchange for a different size, please call us at 305-290-2323, option 3, or just reach out through the MESSAGE US button below! We will arrange to ship out a different size providing you return the original(s) to us at: Long Lost Tees, P.O. Box 1834 Key West, FL 33041.
***Please notify us of a size exchange within 30 days of purchase! Thanks.