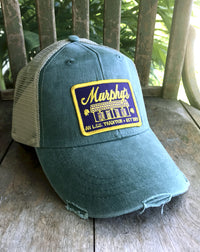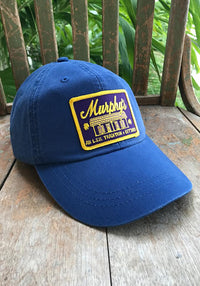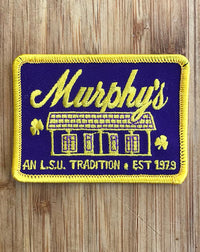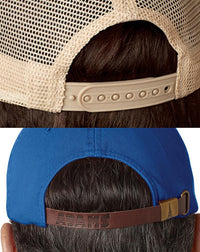 Murphy's Patch Hat
 Opened in 1979 in the University Shopping Center (since demolished) just outside the North Gates of campus, Murphy's became a long-running and legendary watering hole for students and locals alike. The bar had an impressive run in Red Stick, outlasting many other establishments for 18 years — no small feat in the college bar scene. Do you remember the fearsome bouncer, Supa? Maybe you were "asked to leave" by him? Or, were you one of the patrons who brought along an extra, grungy t-shirt upon arrival knowing how the night would end up?
Exchanges
We want you to be totally happy with your selection! If you need to exchange for a different size, please call us at 305-290-2323, option 3, or just reach out through the MESSAGE US button below! We will arrange to ship out a different size providing you return the original(s) to us at: Long Lost Tees, P.O. Box 1834 Key West, FL 33041.
***Please notify us of a size exchange within 30 days of purchase! Thanks.