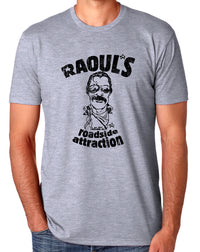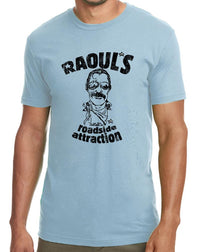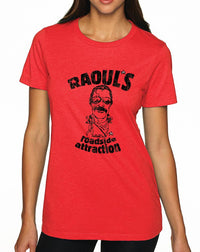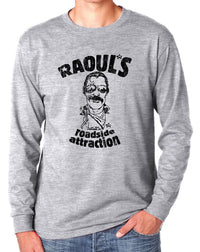 Raoul's Roadside Attraction
Raoul's Roadside Attraction was quite possibly Portland's greatest-ever live music venue and overall juke "joint". It was opened in 1984 on "Miracle Mile" by the enigmatic founder...Raoul himself...and was an immediate hit with locals. During his namesake bar's  7-year run, loyal patrons witnessed some unforgettable live gigs by the likes of (and there's just not enough space for all of them) Warren Zevon, Buddy Guy, Leon Russell and Sarah McLachlan. It was said that Raoul was born in an unknown Central American jungle village, and spent years traveling the world by foot, train, steamship and even the Concorde (where he was a guest of Mick Jagger). The place was shuttered in 1991, ending an unforgettable era in 1980s Portland.
Exchanges
We want you to be totally happy with your selection! If you need to exchange for a different size, please call us at 305-290-2323, option 3, or just reach out through the MESSAGE US button below! We will arrange to ship out a different size providing you return the original(s) to us at: Long Lost Tees, P.O. Box 1834 Key West, FL 33041.
***Please notify us of a size exchange within 30 days of purchase! Thanks.