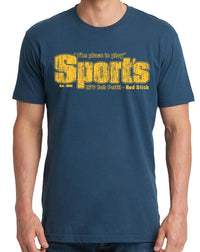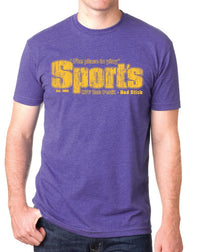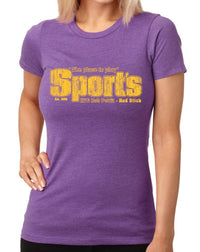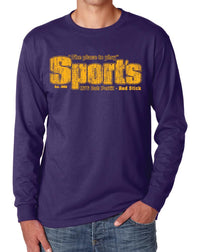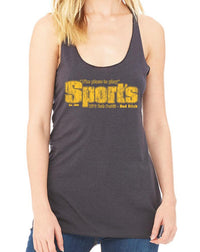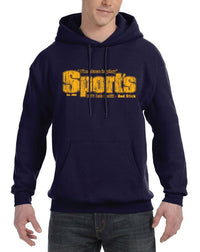 Sports
It's 1983, your sophomore year at L.S.U. It's Wednesday and your cell mate, er dorm mate we mean, suggests a stroll to Tigerland. What could possibly happen? If you wandered into Sport's, next to Fred's, you'd be off to the races with 50¢ jello shots and $1.00 Busch longnecks...and really...what could be better than THAT?!? One of Red Stick's all-time-favorite bygone joints, Sport's (originally named "Sports Illustrated"...oops, the magazine didn't really like that) was an iconic hangout for years on Bob Pettit Blvd. Somehow you made out in one piece (most nights), but if you moved on to Murphy's, well...all bets were off. Now you're a respectable resident of suburbia, all due to the fine "education" you received at L.S.U...and places like Sport's!
Exchanges
We want you to be totally happy with your selection! If you need to exchange for a different size, please call us at 305-290-2323, option 3, or just reach out through the MESSAGE US button below! We will arrange to ship out a different size providing you return the original(s) to us at: Long Lost Tees, P.O. Box 1834 Key West, FL 33041.
***Please notify us of a size exchange within 30 days of purchase! Thanks.