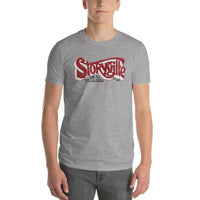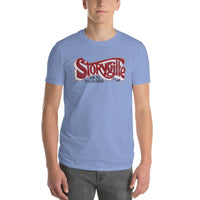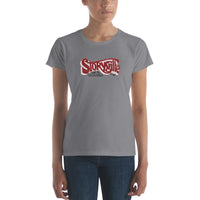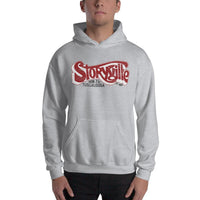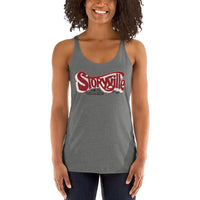 Storyville
Storyville, at 1006 7th Avenue in Tuscaloosa, was started in 1980 by the late, great local raconteur and general wildman, Tracy Priest (who famously stretched out his undergrad degree at UA to 11 years!). It was an epic live music spot (where R.E.M. once played during their college circuit days) and was known for killer daily lunch specials for starving students (only $3 for a huge plate of homemade southern food!). Eventually, Tracy grew tired of the bar business, and the location was given over to the Capstone Grill. But the spirit of Storyville, its great scene and even greater owner, will live on in Old Tuscaloosa lore.
Exchanges
We want you to be totally happy with your selection! If you need to exchange for a different size, please call us at 305-290-2323, option 3, or just reach out through the MESSAGE US button below! We will arrange to ship out a different size providing you return the original(s) to us at: Long Lost Tees, P.O. Box 1834 Key West, FL 33041.
***Please notify us of a size exchange within 30 days of purchase! Thanks.