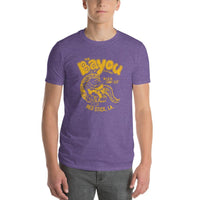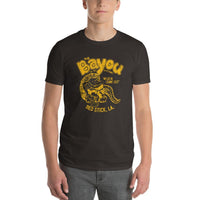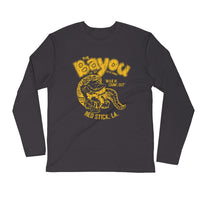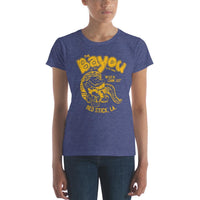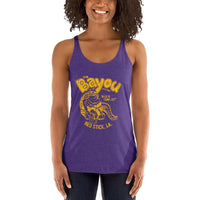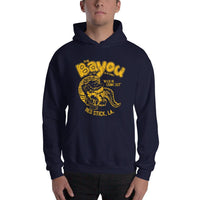 The Bayou
When it comes to the Top 5...or maybe Top 3 bars that once graced the scene in Red Stick, LA, The Bayou on Chimes Street HAS GOT to be included. For over 30 years, the little nondescript building near campus hosted countless parties, bands, fights (although not nearly as many at Murphys...just sayin'), romances and everything that makes up a true college experience. Tens of thousands of alums will readily admit to spending lots of "quality" time there blowing off steam or whatever they called it. Many professors even frequented the place, often knocking them back with their students. Musical acts like the Red Hots and that super cool band from Athens, GA, played there before hitting the big time. In 2002 a suspicious fire took down the entire building and destroyed many cherished artifacts inside as well. It never re-opened.
Exchanges
We want you to be totally happy with your selection! If you need to exchange for a different size, please call us at 305-290-2323, option 3, or just reach out through the MESSAGE US button below! We will arrange to ship out a different size providing you return the original(s) to us at: Long Lost Tees, P.O. Box 1834 Key West, FL 33041.
***Please notify us of a size exchange within 30 days of purchase! Thanks.