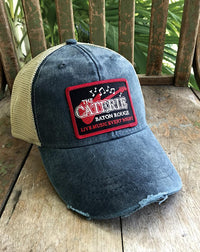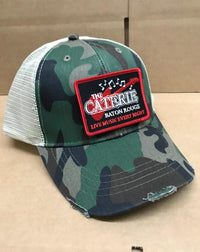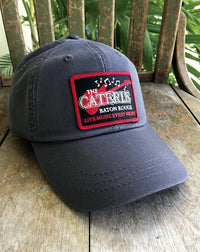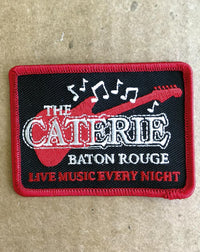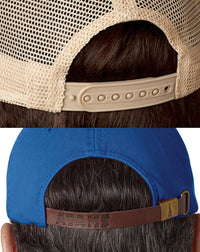 The Caterie Patch Hat
For music lovers in Baton Rouge,
The Caterie
was a revered local hangout from its opening in 1972 until 2010, when a fire burned the building that housed the much-loved live music joint to the ground. Located in the Acadian-Perkins Plaza on Perkins Road, the late-night music venue, bar and restaurant was better known for the bands it welcomed to its small stage than its greasy bar grub. The interior always reeked of stale beer and cigarette smoke (like so many of our long gone hangouts from back in the day), but also a place that gave startup bands and alternative acts a place to perform where the crowd was always interesting and diverse. The Caterie burned to the ground on Jan. 1, 2010, and never reopened.
Exchanges
We want you to be totally happy with your selection! If you need to exchange for a different size, please call us at 305-290-2323, option 3, or just reach out through the MESSAGE US button below! We will arrange to ship out a different size providing you return the original(s) to us at: Long Lost Tees, P.O. Box 1834 Key West, FL 33041.
***Please notify us of a size exchange within 30 days of purchase! Thanks.