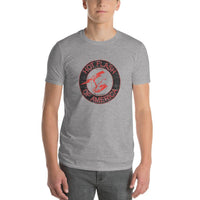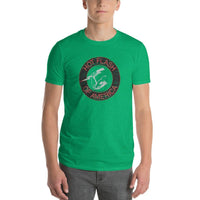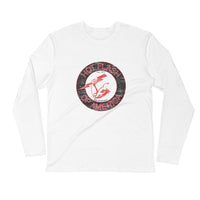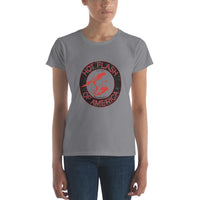 Hot Flash of America
Hot Flash of America
, 2351 Market Street, was an influential and much loved art gallery, eclectic gift shop and hair salon on Market Street in the Castro. In its heyday it hosted many gatherings and events, with great drinks and hors-dourves. Co-owner Wakefiled Poole was a well-known artist and gay porn filmmaker in the 70s — as well as friend and neighbor of Harvey Milk's. There was always lots to "look at" at the Hot Flash, and their shirts (a take on the Arm and Hammer baking soda logo) were an essential item in every Castro dude's wardrobe in the Castro of the 70's & early 80's (pairing well with a tight pair of Levis and a full mustache).
Exchanges
We want you to be totally happy with your selection! If you need to exchange for a different size, please call us at 305-290-2323, option 3, or just reach out through the MESSAGE US button below! We will arrange to ship out a different size providing you return the original(s) to us at: Long Lost Tees, P.O. Box 1834 Key West, FL 33041.
***Please notify us of a size exchange within 30 days of purchase! Thanks.