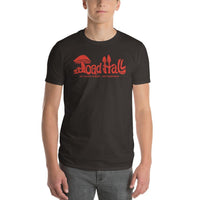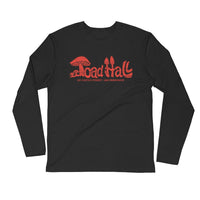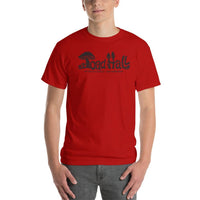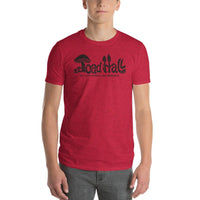 Toad Hall
Toad Hall, on Castro Street in San Francisco, was named after the home of "Toad" from the story "The Wind in the Willows". Why? Because Toad was a misfit who didn't quite fit into the community — much like many of the young men migrating to the Castro in the early 70s. Get it? Opened in 1971, Toad Hall was one of the first gay bars in the Castro, and quickly became a major social institution. The bar was a trendsetter, featuring the first dance floor in the Castro and one of the first anywhere to use taped music blasting out songs that flowed into each other seamlessly (other places still relied on jukeboxes).  It caught on fire four times in its eight year existence — the third fire happened a few days before reopening after being repaired from the second fire — and the fourth at the reopening celebration. It closed in 1979 before a 5th fire could happen!
Exchanges
We want you to be totally happy with your selection! If you need to exchange for a different size, please call us at 305-290-2323, option 3, or just reach out through the MESSAGE US button below! We will arrange to ship out a different size providing you return the original(s) to us at: Long Lost Tees, P.O. Box 1834 Key West, FL 33041.
***Please notify us of a size exchange within 30 days of purchase! Thanks.