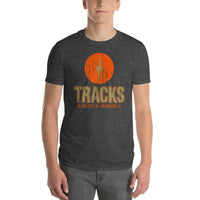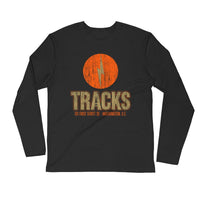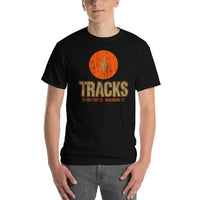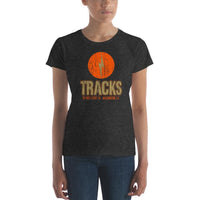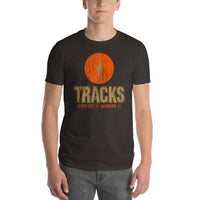 Tracks D.C. (Option 1)
Tracks D.C. was hands down THE greatest nightclub from the late 70s through the early 90s in the District. Gay, straight, in between...all danced and partied at Tracks. The legendary lighting and sound system was in- stalled at great expense and expert precision by owner Martin Churnoff and Jon Byrd. On weekends, club- goers from NYC and L.A. descended on the club and often declared it the best disco in the entire country for the scenery and people inside. Every- one went to Tracks who lived in D.C. at the time, and it was the only place you could play volleyball all night while listening to the DJ spin the lat- est tracks (disco in the late 70s, Pet Shop Boys in the 80s and later on The Smiths and New Order).
Exchanges
We want you to be totally happy with your selection! If you need to exchange for a different size, please call us at 305-290-2323, option 3, or just reach out through the MESSAGE US button below! We will arrange to ship out a different size providing you return the original(s) to us at: Long Lost Tees, P.O. Box 1834 Key West, FL 33041.
***Please notify us of a size exchange within 30 days of purchase! Thanks.