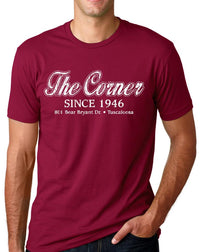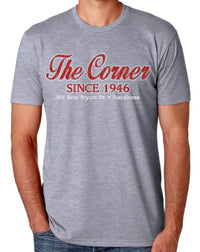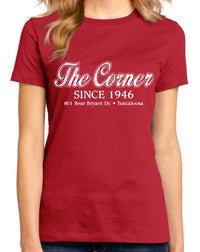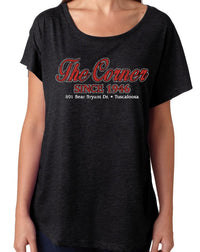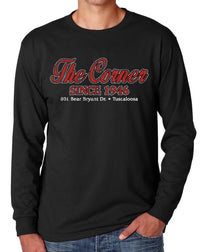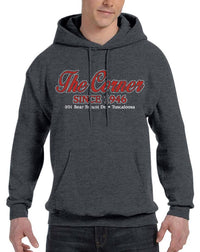 The Corner
John Puryear, known around Tuscaloosa as "RedJohn", opened The Corner on 10th St (now Paul Bryan Dr.) in 1946, while in law school at UA (after returning home from WWII where he earned the Bronze Star for Distinguished service). For decades, the Corner was a major presence right across from campus (at 801 Bryant Drive), where legions of students bought ice-cold cokes (the Freshmen, anyway), cashed checks, bought beer (the Seniors, of course) and treated the place as a home away from home for all the late-night and game-day necessities. Since it was torn down in 2013, it has been mourned and sorely missed. BIG THANK YOU to the Puryear family (and since 1987, the Delchamps) for decades of stewardship at this now-gone, but not forgotten, Tuscaloosa icon.
Exchanges
We want you to be totally happy with your selection! If you need to exchange for a different size, please call us at 305-290-2323, option 3, or just reach out through the MESSAGE US button below! We will arrange to ship out a different size providing you return the original(s) to us at: Long Lost Tees, P.O. Box 1834 Key West, FL 33041.
***Please notify us of a size exchange within 30 days of purchase! Thanks.